Actions
Work Header
Rating:

Category:

Fandom:

Character:

Additional Tags:

Language:

English

Collections:

Stats:

Published:

2019-09-23

Words:

0

Chapters:

1/1

Comments:

14

Kudos:

34

Bookmarks:

Hits:

230
Inked
Summary:
Artwork for ToT Exchange 2019
Notes:
(See the end of the work for notes.)
Work Text: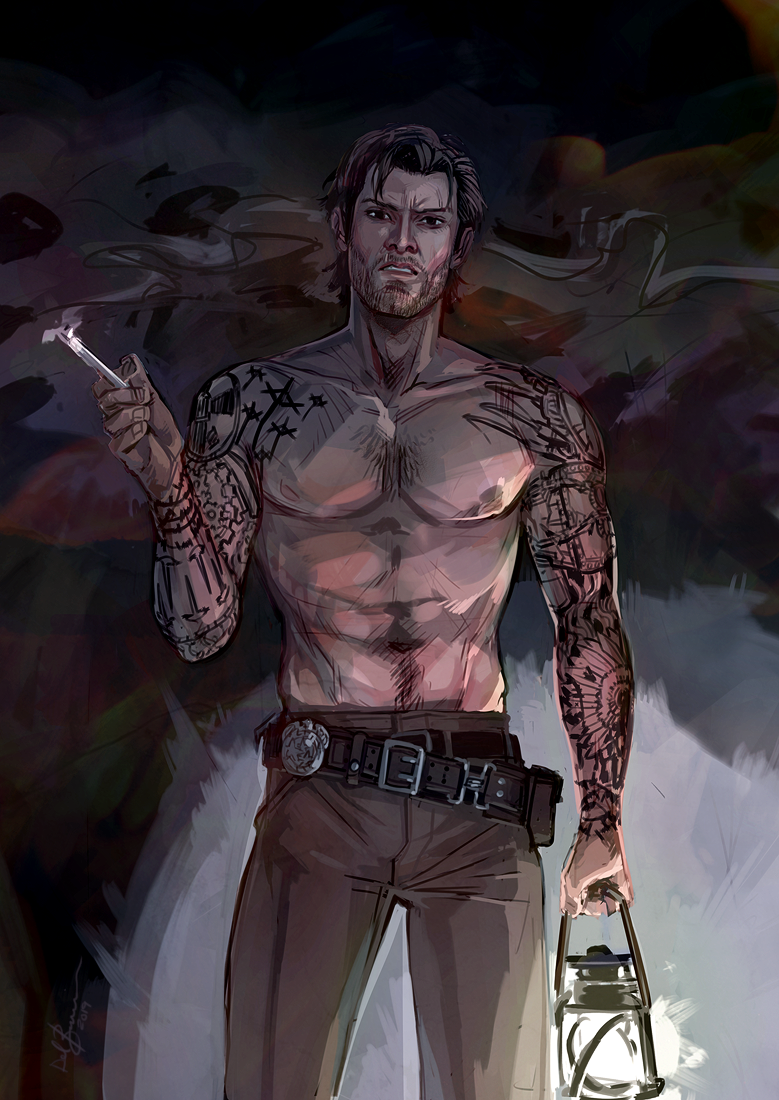 Notes:
For the prompt about Seb having tattoos that he received after STEM that reflect things that were in there- so here's Seb with sleeves that have a lot of sights from STEM. Loved the awesome ideas in the letter, always so happy to have an excuse to draw TEW. Hope you like it, and happy haunting >:D
Actions
Kudos
Edonohana, Obejita, xMakeDamnSurex, shogun_warrior, Joss_Sevon, prompt_fills, sodium_amytal, FreelancerRiley, SaintDante, Snickfic, Fox_and_Hound, Quin, DreadlordTally, galerian_ash, Andian, Masu_Trout, Zdenka, TereziMakara, Sandrine, kingstoken, afterism, LearnedFoot, Irusu, wallflowering, smarky, and Croik as well as 8 guests left kudos on this work!